Posted by LamiSaru on 9th Jul 2014
As a young woman often your 20's are all about self-discovery and growth. Whether you're just entering the working world or still studying most of you just want to enjoy your new found freedom and the fashions that come with! You are not only busy finding out your own unique style but also who you are and what you want to do with your life.
So here is our fashion survival guide for getting you through one of your most important and fabulous decades…..
Money – Don't worry we understand that with this new liberty there also comes new expenses that you've never had to deal with before! Bills, groceries and living costs very quickly add up, especially when you're starting out on a uni student's wage. Suddenly you understand why Dad was always switching lights off after you and Mum did a meal plan for the week. Now you're somehow meant to clothe yourself too?!
Quite often the key to getting the most out of your wardrobe is having the right basics to layer with. At LamiSaru Boutique we have something to meet every budget no matter the occasion. The helpful staff will happily guide you through what you need to get your wardrobe headed in the right direction without leaving you on a diet of vegemite on toast for the next fortnight. Best of all, we are stockists of the excellent Betty Basics range – with prices starting as low as $12.95 you can afford to stock up without sacrificing quality.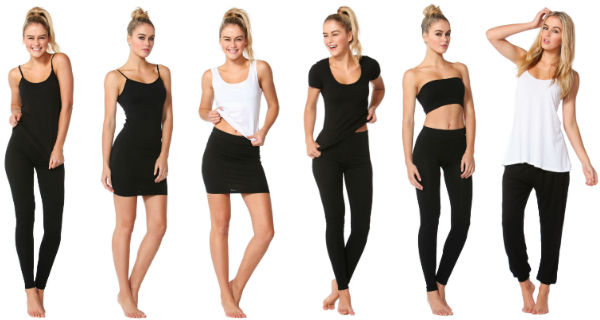 Work – HELP! Don't know what to wear to that job interview? Our LamiSaru Boutique staff are happy to help in every situation.
Got the job, where do I go from here?? Not all jobs come with a set uniform and unfortunately that dress you wore out on the town last weekend just won't cut it. The important thing here is to spend some time trying on different styles and building a versatile and professional work wardrobe with smart separates. Think a great pair of tailored pants, a well cut jacket, blazer, skirt (with an appropriate hem length) and some versatile tops and blouses. Comfortable shoes are also a must. By keeping the shapes classic and tailored, each piece will carry through season after season. If you are in a creative industry – you can experiment a little more with interesting fabrics, colours and prints.
Play – Want a great new outfit for a night out with the girls but can't find what you're looking for? Not sure what the dress code is for an occasion? Is your closet full of little dresses and now you're after something more casual yet on-trend for a day out and about? Or perhaps your first pay check has arrived and you simply want to treat yourself. Pop into LamiSaru Boutique and see what we we have to offer. Our friendly staff know exactly how to style and make the latest trends work for you. Can't get to one of our stores? Our online support IS HERE! Give us a call on 1300 913 097 or email contact@lamisaru.com.au and we will talk you through your purchases.
For those who know what they want, enjoy the brands and latest styles – we've got them! If you like us on Facebook , follow us on Instagram you'll get up to the minute updates of what is new and arriving as soon as it comes in store!
You have the entire world at your feet – so have FUN, ENJOY playing with fashion and your personal style.
Brands we recommend: