Posted by Bronny on 28th Aug 2021
It's liberating to do a personal wardrobe blitz. I recommend you tackle the task twice a year – at the end of each season.Why at the end of each season? Because you are still in the dressing mode of the season you are heading out of, so you can more definitively decide what :
* To Keep
* To Maybe Keep or
* To Recycle
But of course, you can do a wardrobe blitz at any time, even if it is not the beginning or the end of the season. If you find yourself in a place of 'I don't have anything to wear' regardless of the timing, if you follow this wardrobe blitz system, you will discover new ways of wearing what you have, and you will know what to purchase to give a lift to your wardrobe, and a lift to you.
When I conduct a personal fashion styling session, I recommend our clients do a wardrobe blitz prior to the session. This is so the items they are purchasing can be styled with their existing items.
That amazing 80/20 rule applies to your wardrobe.
Most of us wear 20% of our wardrobe 80% of the time!
Having an organised wardrobe is not a luxury- it saves you time, saves you money and often saves your sanity. Clutter has the power to create confusion and overwhelm. Your daily decision making about what to wear becomes clouded - and hence takes longer than it should. An organised wardrobe gives you confidence that you will walk out of the house looking and feeling great, in clothes that suit your style.

Let's talk about How
FIRST
Pull the pieces from the season out of your wardrobe. Yes, all of them. You may even find a treasure you forgot about!
THEN
Clear out anything that is damaged, doesn't fit correctly or anything that doesn't make you feel great. Even the items that you love but never wear and may not suit your life style anymore or your body shape – be tough and get rid of them. You need to be very disciplined with this step.
If you haven't worn it this season, why would you next?
CREATE
3 piles - Keep, maybe and recycle
KEEP PILE
...... anything that makes you feel fabulous, fits correctly and is in good condition. And you have worn recently.
MAYBE PILE
...... Items that you need to keep until you can replace them – eg, updated jeans etc. Or any item you really cant part with just yet. (I'm not completely wardrobe blitz heartless!) A little tip with this - if you do have items that you just can't part with (eg, a pair of jeans or an item you are striving to fit back into or you have sentimental pieces ) store them out of site otherwise they will make you feel less than fabulous every time you see them.
RECYCLE PILE
...... anything that is damaged or poor condition, throw them straight into a garbage bag. If they are in reasonable or good condition but do not suit your lifestyle or shape anymore, or they do not match anything else in your wardrobe then you either donate to charity or sell them. Be bold and decisive!

I believe that an overflowing wardrobe full of items you no longer wear is a waste on so many levels. Waste of space, waste of an item not being worn, waste of a new potential outfit undiscovered.

And where should those 'give aways' go?

There is a woman out there just waiting to wear the clothing you no longer need.
I donate mine to the Riverland Women's Shelter and they are so appreciative. Donate yours to your favourite charity who can use them – there is at least one in each town.

And I can assure you once you have given them away, you will
a. have a positive personal experience having helped someone else and
b. you will forget all about those pieces.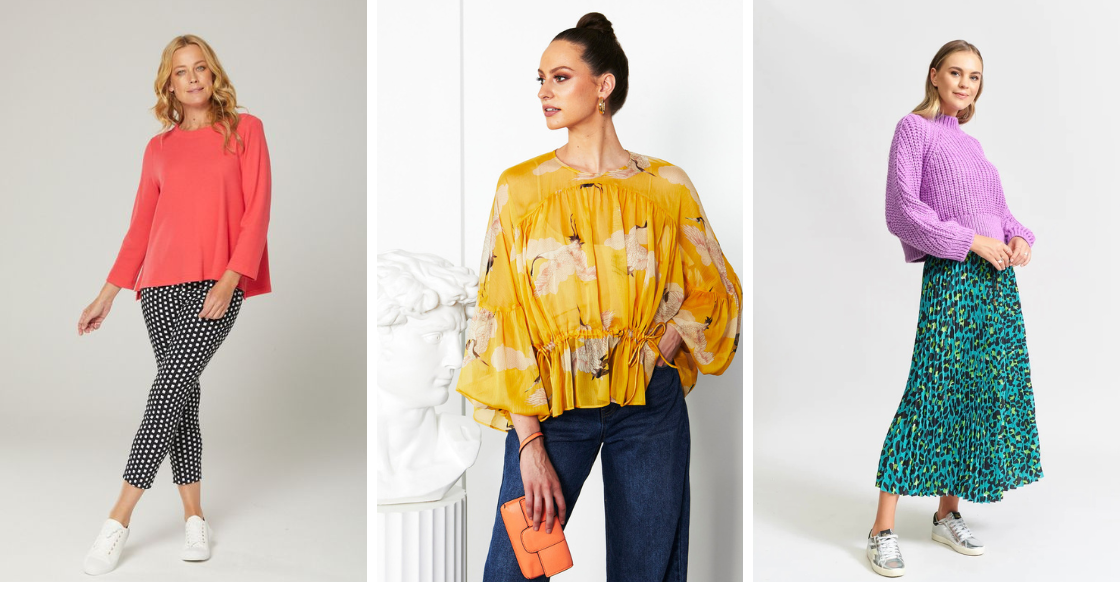 A FURTHER STEP YOU CAN TAKE
Now that you are sorted - take a look at the KEEP pile.
Try them on, but this time with pieces you haven't thought to coordinate with before. Make this 'play time' for you! Don't assume pieces won't coordinate - in the privacy of your room, with only the mirror as your companion, you can really play 'dress ups' with gay abandon. You will be surprised at what new combinations you will discover.
Here's a little hint - when you do create new outfits, take a photo to record your newly styled outfit so you can quickly refer back to that and not have to rely on your memory!
During this process you will identify 'gaps' in your wardrobe. Maybe its a dressy casual top that will pair your pants, skirts and jackets. Or maybe a basic layering piece to go under your jumpers and jackets (think Casa Amuk saddle hem T ) which could be in a coordinating colour to add a subtle contrast. I really could chatter for a long time on this, but other items to consider to add that will extend your current range is a blazer, great jeans, scarf, jewellery, casual pants (think Betty Basics ) or a basic coloured knit.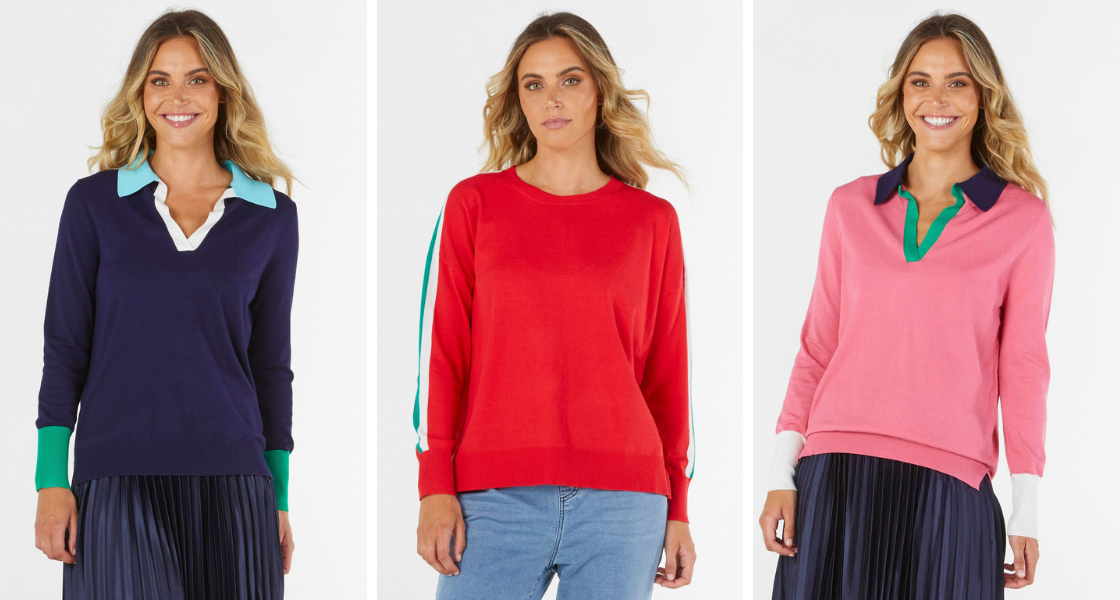 THE NEXT STEP NOW
Have a serious look at your wardrobe and decide if it is saying 'help me' and if that answer is YES then allocate at least 2 hours to your wardrobe blitz. You'll be happy you did!

Happy Wardrobe Blitzing!

Bron

Do you need further help with this? We offer a Wardrobe and Personal Styling Service.
Simply contact Bron on 1300 913 097 for further information.